The first ever DNHouston Domainers Meetup will take place on April 28th, from 7-9:30 p.m at Crush Wine Lounge in The Woodlands.
If you haven't had the opportunity to meet local Houston area domain investors, this is the perfect opportunity.
Come out and get to know others from the domian industry and be a part of a group that plans to meet occasionally to connect, share and grow. Tickets are $25 limited to 50 attendees, so sign up now over at DNHouston.com.
Sponsors of the event include Domain Agents, Donuts and Igloo.
Angela St. Julien of Brand.bar and Amanda Lyon of Scorpion Agency have partnered to put this event together.
Speakers include: Eric Lyon of NamePros.com and Kevin Kopas of PIR.org and Angela St. Julien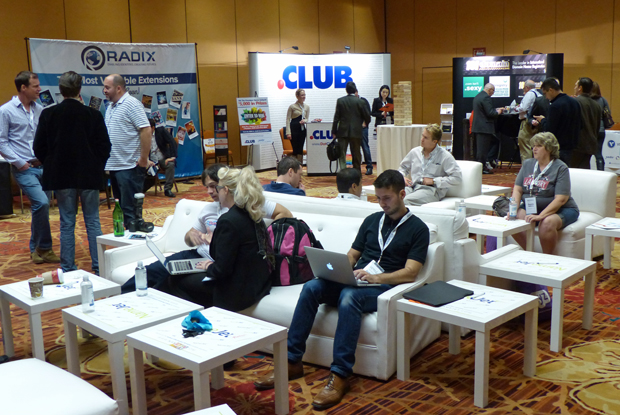 The event will already be a sweet treat for those of us living in The Woodlands / Houston area who are domain name investors and want to meet up with other locals in the industry, but as of recently the news broke on the DNHouston.com website that NamesCon -The Domain Name Industry Event has upped the anty by donating a free conference pass for NamesCon 2017, held January 22-25, in Las Vegas, Nevada.
*The free NamesCon conference pass is for admittance to the conference only. The pass does not include airfares, lodging or any other travel expenses or special events.
Please refrain from bringing fliers or pamphlets of domains to the event.
Sales and negotiations are welcome, but please submit your domains to info@dnhouston.com to be added to a master list that all attendees will receive in advance. This practice is established for your convenience.
For additional information about the scheduled meetup or to discuss speaking or sponsor opportunities, please contact DNHouston at info@dnhouston.com.